Rainforest Alliance certified cocoa, coffee, tea and hazelnuts
BM Certification, in cooperation with CERES, conducts audits and certifies the cocoa, coffee, tea and hazelnuts supply chains – the traceability of responsibly purchased products in companies.
In 2020, UZT and Rainforest Alliance have merged, and all currently certified companies that have audit according to UTZ or Rainforest Alliance standards may use the Rainforest Alliance brand. The UTZ brand is being phased out for existing certified customers.
Rainforest Alliance trademark indicates that the product can be traced from final product to the grower, certifying that the product meets the requirements of the standards up to the last point of delivery. The certificate is required for all companies in the supply chain that manufacture, trade or own products with a Rainforest Alliance certification.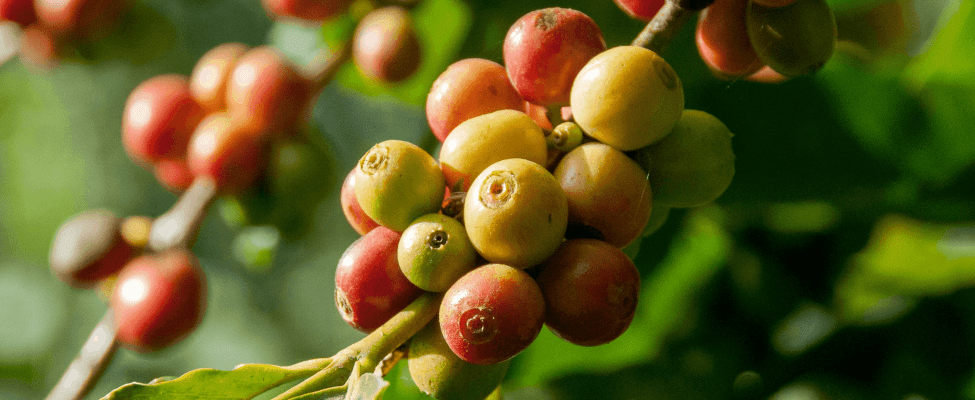 Contact us!
Email: info@bmcertification.com
Phone no.: +44 7495 748770
If you want to receive a quote, please fill in the application form:
What is Rainforest Alliance?
It is a program in which the owners of cocoa, coffee and tea plantations ensure sustainable farming practices that reduce the impact on the environment, practice responsible and innovative farming practices in the cultivation of cocoa, coffee and tea, and take care of the well-being of plantation workers. Rainforest Alliance sets an agricultural standard that ensures that environmental protection and good farming practices are maintained, as well as safe working conditions and no child labor.
Why certify according to the Rainforest Alliance standard?
The certificate confirms that the company's products are sourced from responsibly managed plantations in accordance with sustainable farming practices. Certification allows a company to use the Rainforest Alliance trademark on products. Certification applies to companies that not only manufacture but also own the products at all stages of the supply chain to the final consumer – warehouses, transport companies, agents, etc.
Certification for a company expands market opportunities, profitability, improves the reputation of production, as well as reduces risks. Certification helps to meet the requirements of the european and local legislation.
When choosing Rainforest Alliance certification, you will:
Implement sustainable business practices;
Provide evidence of sustainability practices to your customers;
Inform end customer of the product about commitment to use responsibly obtained or grown raw materials in the production of products;
Improve working conditions of farmers and take care of their children and the environment;
Improve reputation of your company;
Receive a certificate as a confirmation of your company's sustainability and socially responsible solutions and business practices.
Supply chain certification systems
There are a total of 3 cocoa, coffee and tea management systems:
Identity Preserved – cocoa, coffee and tea of ​​a specific certified plantation are separated from other certified and non-certified cocoa, coffee and tea. Using this system, the origin of cocoa, coffee and tea can be traced back to the plantation from which it was obtained.
Segregation – physical separation of certified cocoa, coffee and tea from non-certified sources of cocoa, coffee and tea (allows mixing of cocoa, coffee and tea from different certified origins).
Mass Balance System – allows the mixing of certified and non-certified cocoa, coffee and tea in a controlled environment, ensuring that the outgoing volume of certified cocoa, coffee and tea never exceeds the incoming volume of certified cocoa, coffee and tea.
How to obtain Rainforest Alliance certificate?
Contact us for more details.
SIMILAR SERVICES THAT YOU MAY BE INTERESTED IN:
Do you want to close the form?
Data will not be saved or sent.
Send us a message
Thank you, your message has been received!